Diane Epstein, a genuine supernova, returned to earth on May 19, 2022.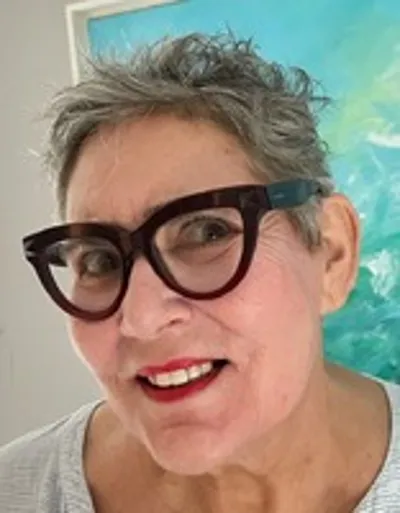 Seventy four years ago, Diane was born to Charlie and Sarah Epstein (both deceased) of Charlie's Surplus in Worcester, MA.
Diane is predeceased by her brother Robert Epstein (wife Trudy Epstein and nephew Matthew of Worcester). Diane relocated from her hometown of Worcester to Brewster to spend her last years with her daughter Dawn Sternlieb and husband Donald Poole. Diane is also survived by daughter Faith Sternlieb and husband Bryan Baker of Phoenix, AZ, brother Mark Epstein (wife Barbara) of Charleston, NC (nieces Brooke and Karli and families), sister Beth Epstein of Manhattan, NY. Diane is predeceased by her partner of many years, Richard Cappotto of Provincetown, MA.
Diane graduated from Classical High School in Worcester in 1965 and went on to receive an undergraduate degree from Worcester State, a Master of History from Wilkes University, Wilkes Barre, PA and a Master of Linguistics from Framingham State University. Diane started her teaching career in elementary school in D.C. and concluded it teaching educators English as a second language internationally. Her travels took her to many countries where she embraced learning about the history, culture, and local food and customs. Diane left a wake of close friends, students, and colleagues she encouraged, supported, and mentored around the world.
Diane could be found taking adventures and exploring new places at every opportunity. She had an appreciation for all of nature's wonders, from the detail of a blooming flower to the aspen trees in the Rocky Mountains and was never one to miss a rainbow or a sunset. Diane had a seemingly endless knowledge and knack for knowing the highlights of ANY PLACE you might want to visit, from her love of her hometown and state Worcester Massachusetts to the Faroe Islands. When she wasn't traveling you could find Diane snuggling her grand puppies.
Diane's family would like to express their heartfelt gratitude to Marsha Campbell, Caran Williams , Nadine Rodney-Smith, and Kim Murray for their daily devotion and extraordinary care and to our team (Jane Perkins, Jenna Goode and Cantor Malin) from Broadreach Hospice for their support through her end of life journey. Donations in honor of Diane may be made to the two organizations close to her heart, Jewish Healthcare Center, Heifer International or Operation Smile or to a charity of your choice.
A memorial will be held at a later date.
Posted online on May 21, 2022
Published in Worcester Telegram & Gazette, Cape Cod Times, The Cape Codder