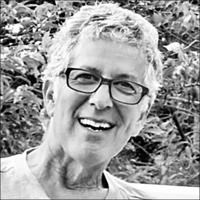 Andrew "Andy" passed away on July 25, 2022. He died after an over-a-decade-long battle with Parkinson's disease.

He was born in Worcester, MA to Dorothy (Stein) and Philip Hahn, brother of the late Lewis Hahn and beloved brother to Lisa Hahn Kessler. Andrew met his wife, Elizabeth "Liz" Whitman, in 7th grade, who became his loving partner and best friend for the next 60 years.

Andrew received a B.A. from American University in 1969, an Ed. M. from Harvard University in 1971 and his Ph.D. from The Heller School for Social Policy and Management at Brandeis University on January 4, 1978.

Shortly thereafter, his first daughter was born, and his second daughter arrived five years later. For the next 38 years, he and Liz joyfully dedicated themselves to family, friends and work.

Andrew saw the inequities in the world and fought to temper them through a career in academia and social justice. He was a professor, author, and lauded leader in his field. Andrew taught evaluation and research courses at Brandeis University, served as the Associate Dean of the Heller School of Social Policy and Management and created research centers there.

He was a consultant for the Clinton Administration and built countless partnerships with organizations across the globe. He proudly served as a founding board member for local foundations like The Steppingstone Foundation, The Greenlight Fund in Boston, and YouthBuild USA, where he was on the national board.

Andrew was a "connector," and never ignored a request for help from a student, colleague or stranger. Andrew had friends for life, including classmates, colleagues, and the "Worcester Four Families" who were a part of his life from childhood.

He strongly believed in family traditions and never missed a milestone or gathering. Andrew's last decade of life was spent in and out of hospitals and yet, he rarely complained. Whenever he was asked if he had any pain, his answer was almost always a confident "No, not at all."

Andrew displayed incredible respect and kindness to the amazing aides who took care of him and the family for the last two and a half years of his life. Andrew loved coffee and scones. He listened to the music of his hippie generation. He took great pleasure in talking about the weather and parking. He would make quirky jokes that would make him laugh and then, by default, everyone else would follow. He was famous for sitting in a chair in a separate room and spontaneously participating in a conversation when no one thought he was listening.

He loved brooms and was an excellent under-the-kitchen-table sweeper. More than anything, Andrew enriched others' lives as a dearly beloved father, grandfather, family member, a caring professor, and a loyal friend.

He is survived by his wife Elizabeth Whitman Hahn; daughters Jillian Hahn Kohl (Bryan Kohl) and Shira Hahn Rice (Andrew Rice); grandchildren, Ori, Talia, Milo and Etta; sister Lisa Hahn Kessler (Adam Kessler); sister-in-law Marika Hahn and many dear brothers and sisters-in-law; nephews, nieces, cousins and extended friends and family.

His funeral was at Temple Beth Elohim, 10 Bethel Road, Wellesley, MA on Thursday, July 28th, with burial at Beit Olam East Cemetery, 42 Concord Road, Wayland.

Andrew was an active volunteer and believed strongly in supporting nonprofit organizations. In lieu of flowers, please consider donations to: The Heller School of Management at Brandeis University, Care Dimensions Hospice, The Steppingstone Foundation, The Greenlight Fund or any charity of your choice.
(text adapted from: https://www.legacy.com/us/obituaries/bostonglobe/name/andrew-hahn-obituary?id=36014035)