Our classmate Alan Mintz, a professor of Hebrew literature at the Jewish Theological Seminary died in May 20, 2017.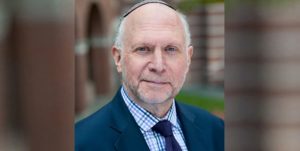 Click here for a Newspaper Article.
The following information was taken from http://www.jta.org/2017/05/22/news-opinion/alan-mintz-hebrew-literature-scholar-and-one-time-student-activist-is-dead-at-69
The cause was a heart attack, which he suffered Saturday night after swimming at a gym near his home on Manhattan's Upper West Side. He was 69.
As a member of the JTS faculty, which he joined in 2001, and before that at Brandeis University and the University of Maryland, Mintz focused on Hebrew literature in America, the Hebrew writer and Nobel laureate S. Y. Agnon and responses to the Holocaust and other historical tragedies in Hebrew literature and popular culture.
In an appreciation for the online Judaic studies forum H-Judaic, chair Jonathan Sarna, a professor of American Jewish history at Brandeis, described Mintz as "one of the preeminent scholars of Hebrew Literature of our time."
In 1967, as a student at Columbia College, he was a founder of Response Magazine, which called itself "A Contemporary Jewish Review." In the Fall 1968 issue he chided the Jewish establishment, and his fellow Jewish students, for not speaking out against the war in Vietnam. He urged "good Jewish boys" like him to work within their synagogues and communal institutions and demand that they "no longer separate their personal morality and community ethics from larger political realities."
In 1971, Mintz and Jim Sleeper co-edited an anthology of writings mostly drawn from Response called "The New Jews." In an appreciation of the book written on its 40th anniversary, Brandeis professor Yehudah Mirsky described how Mintz and his fellow student activists "sought to give voice to a small cohort at once deeply alienated from organized Jewish life and deeply attached to Jewish history and culture." Many of the young leaders of the movement went on to careers in Jewish academia and to lead the institutions they once derided.
Raised in Worcester, Massachusetts, Mintz earned his bachelor's and master's degrees, and his doctorate, at Columbia University while also studying at JTS.
Mintz also was a co-founder of the New York Havurah, or fellowship, one of the earliest examples in a movement of independent congregations that eschewed typical synagogue hierarchies and promoted spirituality and social activism. In 1981, he co-founded Prooftexts: A Journal of Jewish Literary History with David Roskies, a professor of Jewish literature at JTS.
Mintz's many books include "Popular Culture and the Shaping of Holocaust Memory in America" (2001), "Translating Israel: Contemporary Hebrew Literature and Its Reception in America" (2001) and "Reading Hebrew Literature" (editor, 2002).
Mintz was a recipient of multiple awards for his scholarship and was recently made a fellow at the Israel Institute for Advanced Studies.
In announcing his death, JTS wrote of Mintz: "A profoundly insightful writer, he expanded our understanding and appreciation of the Hebrew language, modern Hebrew literature, and the Jewish life they illuminate. He was an exceptional teacher, an esteemed colleague, and a good friend."
Mintz is survived by his wife, Susanna, and their daughters, Amira and Avital.
Please thank Alan Cooper and Mike Backer for notifying the webmaster, Ben Bachrach of Alan Mintz passing.